Superior customer service, unique solutions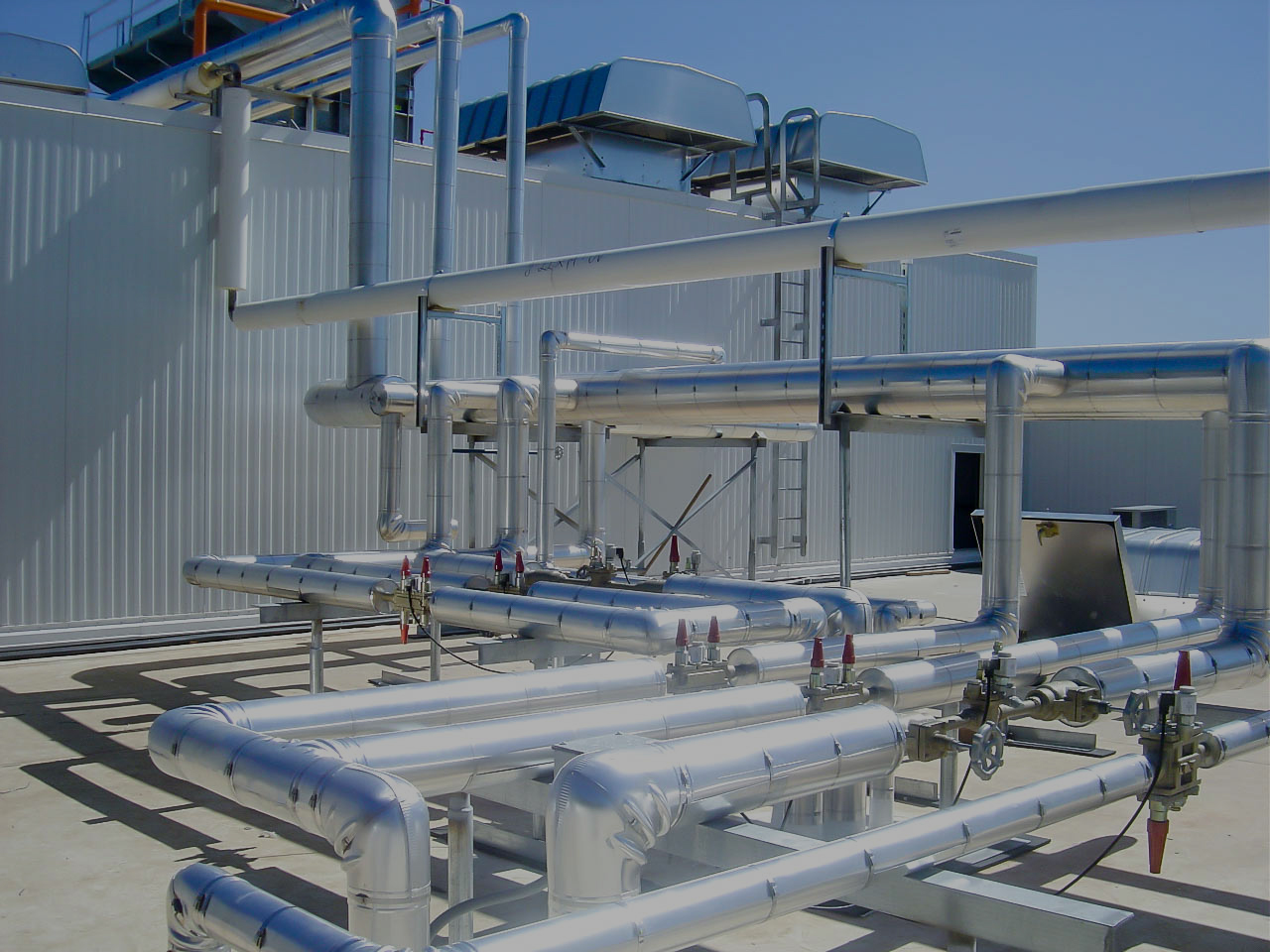 Today, system design and compliance are almost always done independently of each other, but at Nexus they are united.
We offer a strong product line up focused on intersecting safety and design and we perform these tasks seamlessly alongside experts well versed in all areas of refrigeration. We listen to our customers' needs and develop unique solutions. Whether it's engineering, compliance, or connecting you with the best contractors and installers in the industry, Nexus can help you reach your goals.
Process Safety Information (PSI)
Nexus can provide all of the PSI that your facility needs to stay compliant with your PSM program. Our complete reports consist of detailed system calculations for relief headers, ventilation, ammonia inventory, or material and energy balance as well as piping and instrumentation diagrams (P&IDs). We can provide PSI from scratch or update and modify existing documents. PSI can also be used to justify or as the basis for your next plan expansion or modification.
Engineering Project Design
Nexus Refrigeration can produce your next project design documents from start to finish. We can design anything from a small system modification to a large greenfield project. Having your project designed by Nexus allows you to focus on what you do best while having the confidence that your system will be designed with your best interest in mind. Our complete package includes development of the project premise, support to justify funding requests, complete system design with equipment selection, calculations, drawings, assistance to select an installation contractor, and execution support throughout construction and commissioning. Nexus will function as your advocate during the entire process.
Professional Engineering Services
With PE licenses in multiple states, Nexus has the ability to provide documents and calculations under the direct supervision of our licensed professional engineers.
Mechanical Integrity (MI)
We offer a very detailed 5 year mechanical integrity inspection of your refrigeration system, as well as preventative maintenance programs that match manufacturer and industry recommendations.
Process Safety Management (PSM) Assistance
Maintaining compliance in your facility can be a struggle, so why try and do it alone? Nexus Refrigeration offers industry best support in getting your program up to date, and getting everyone in the facility working towards compliance.
Process Hazard Analysis (PHA)
Whether it is new construction, revalidating your existing PHA or upgrading it to a better version, our blended viewpoint of engineering and process safety can give you a very clear picture of where you stand and where you need to go.
At Nexus we believe that training is the single most important investment you can make. We can help you get the most of that money and time, with standard training classes like RETA Operator 1 and 2, or custom designed programs tailored to your facility.
Our audits offer a look at both the paperwork side of your PSM program as well as how its being implemented. This dual approach gives you the best representation of what an OSHA or EPA inspection would be like.
Non-destructive Testing (NDT)
We offer a broad spectrum of non-destructive testing techniques and methods. Our goal is to get you the information to make informed decisions while doing our best to minimize the testing impact on the system.
Standard Operating Procedures (SOP)
Are you tired of knowing your SOP's aren't right? Let us validate your existing SOPs or help create new ones. Our experience in both design and compliance can help us create a holistic SOP plan.
Management of Change (MOC)
For small service projects or brand new construction we can help with managing any changes in your PSM program. With different levels of support, you can choose from minimal documentation to assistance each step of the way.
OSHA and EPA Inspection Assistance
OSHA and EPA inspections are stressful. We can partner with you during these times to help prepare for the inspection, be part of the onsite visit, or deal with the response to citations and informal conferences. We know what regulators normally look for and how to make sure your facility looks its best.
Are you having trouble with your refrigeration system? Not meeting temps or production loads? Perhaps you are experiencing a maintenance issue that won't go away or a problem that can't be solved with routine maintenance. Nexus can perform a system analysis and diagnostic services to identify the issue and make recommendations for improvement.
Often a known or recurring problem with your refrigeration system requires a more in-depth study of the issue to create a plan for resolution. Nexus can perform on-site studies with detailed reports to be used as a basis for further action or funding. Engineering studies can also include auxiliary plant systems related to, but not directly part of the system such as energy consumption, air balance, and under-floor heat.
Ready to start the conversation?
Follow Nexus Refrigeration